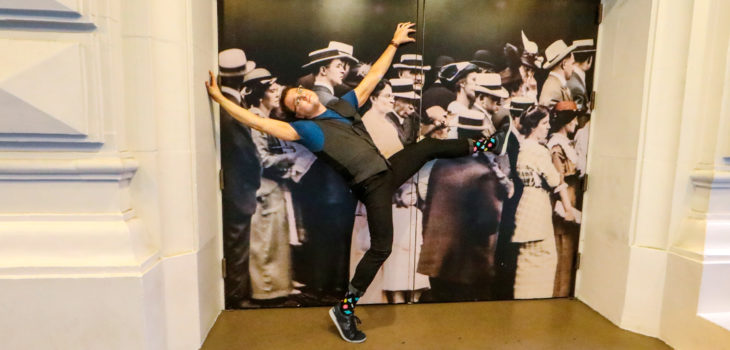 Born in New Kensington, PA, award-winning artist Howard Emanuel grew up an hour east of Pittsburgh, PA. He writes across all mediums from comic books to TV from political speeches for well-known public servants to stage, film and a novel.
Howard attended the Pittsburgh Civic Light Opera Academy of Musical Theater and appeared in several musicals and plays in his teens, including the earliest incarnation of FAME – The Musical, which also starred Brian d'Arcy James and Donna Lynne Champlin. He continued his training at New York University, Tisch School of the Arts, where he was a Tisch Scholar and was awarded the Perseverance in Education Award upon graduation.
Howard appeared as an actor in classical works, musicals and contemporary plays alike, on stages across the country ranging from The Paper Mill Playhouse to Houston TUTS. While sitting backstage at the Shakespeare Theater of New Jersey, he began writing his 375-page novel, Naked Angels.
Between performances of Carousel at the Carousel Dinner Theater, Howard read Horton Foote's Pulitzer Prize-winning play The Young Man From Atlanta and decided (as only the young and uninitiated can) that he could write a play just as good. His first play, Last Supper, was not as good as Mr. Foote's, but it did star one of his muses, Tony Award-nominee and Emmy Award-winner Penny Fuller, Michael Mastro, Dan Lauria, and Howard himself. Howard ran into Horton shortly after this writing endeavor and told the Oscar and Pulitzer Prize-winning writer his tale. Mr. Foote chuckled, replying, "So write another one and then another one and then another one. One of them's bound to hit the mark eventually."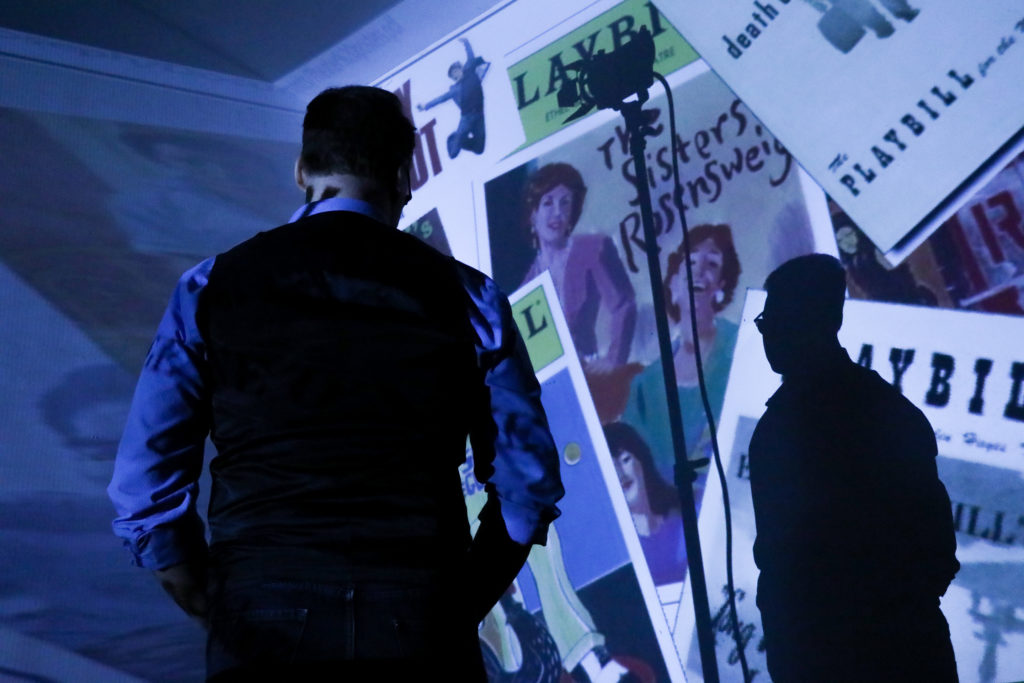 Mr. Emanuel took this advice. His plays and musicals have subsequently been developed and presented by The Roundabout Theater Company, New York Theater Workshop, Naked Angels, Penguin Rep, The Lark and The Flea.
They have starred such talents as Academy Award-nominee Chloë Sevigny, Broadway legend Chita Rivera, Ana Gasteyer, Tony Award-winner Karen Ziemba, Jenn Gambatese, Tony Award-nominee Tony Yazbeck, Jordan Bridges, Michael Stahl-David, Rahel York, Tony Award-nominee Marin Ireland. They have been directed by Tony Award-Nominee Sheryl Kaller, Olivier Award-nominee Stafford Arima, Kip Fagan and May Adrales.
His play SUNDOGS was selected alongside Sarah DeLappe's brilliant 2017 Pulitzer Prize Finalist play, The Wolves, for the 2015 Great Plains Theater Conference Main Stage, where Lindsey Ferrentino's This Flat Earth (slated for Playwrights Horizons 2018 season) also played. SUNDOGS won the conference's top honor, "The Holland New Voices Playwright Award." Earlier incarnations of SUNDOGS have been recognized as a finalist for both the O'Neill Conference and the Princess Grace Award.
After a dinner where a fair amount of alcohol was consumed, Keith Powell, who played "Toofer" on 30 Rock, asked Howard to write a screenplay in 12 days for him to star in. Still under the influence of Bulleit Bourbon, Howard said, "yes," divorcing himself from sense, showers and sleep for 12 days. The result was the independent feature My Name is David. It starred Keith Powell, Adapero Oduye (12 Years a Slave), Judy Reyes (Scrubs) and Rich Sommer (Mad Men), as well as Howard himself. The film premiered at The San Luis Obespo International Film Festival in March 2015. It has also played The Newport Beach Film Festival and the San Francisco Black Film Festival, where it was awarded honorable mention for Best Screenplay and Best Feature Film.
Howard wrote and directed Tony Award-nominee Tony Yazbeck's critically acclaimed club act The Floor Above Me. An album of the effort is available through P.S. Classics. (Fun Fact: My Name is David was shot largely in Yazbeck's apartment, two floors below Howard's, while Yazbeck was doing Singing In The Rain… somewhere).
Howard has worked as a freelance writer for Double Take Comics and is a regular writer of theater and political benefits and fundraisers for stars ranging from the late, great legend Elaine Stritch to Bernadette Peters.
He is working on a ton of new stuff. A lot of which can be found elsewhere on this site. Howard is also an avid gym-goer, teacher and advocate for combating soldier suicide, partnering with the not-for-profit Stop Soldier Suicide. When he is not working, he enjoys quoting Elaine Stritch At Liberty. His favorite food is watermelon. He won't admit that he likes shows on Investigation Discovery, most especially not Homicide Hunter, Lt. Joe Kenda. Horatio and Jasper, his African Grey and Blue and Gold Macaw, respectively, are better at social media than he is (And neither is allowed to go online). He lives in New York City.
Photos: AWE(film)