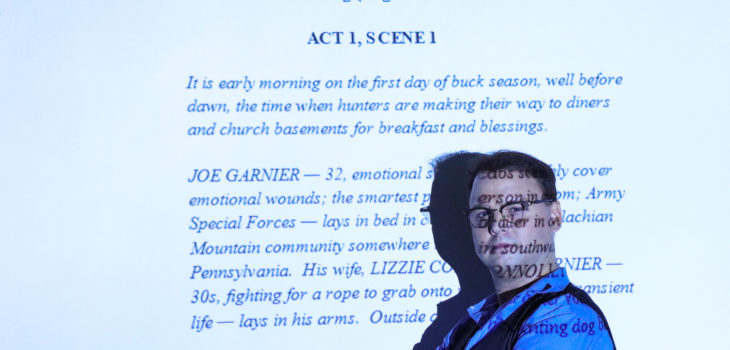 Often critics ask why playwrights aren't tackling the issues that dominate the headlines, and they wonder why there is a seeming paucity of overtly political plays. SUNDOGS is an eloquent rebuttal to these concerns; it puts flesh and blood on our intervention in the Middle East with savage intensity and a great deal of heart. Its characters are indelibly drawn and a potential feast for actors. Its narrative is surprising, heartbreaking and infused with welcome humor.Doug Wrigh
Pulitzer Prize Winning Playwright, I Am My Own Wife.
SUNDOGS is currently amassing investors and co-producers toward an enhanced regional production that aims for a Broadway transfer. To this end, bi-monthly readings are being held in existing investor's living rooms to introduce the piece to a wide swath of the NY Theater Producing Community.
The show has partnered with www.stopsoldiersuicide.com to advocate for the veterans issues at the heart of the play. Please go to the site and donate.
SUNDOGS was selected alongside Sarah DeLappe's brilliant 2017 Pulitzer Prize Finalist play, The Wolves, for the 2015 Great Plains Theater Conference Main Stage, where Lindsey Ferrentino's This Flat Earth (slated for Playwrights Horizons 2018 season) also played. SUNDOGS won the conference's top honor, "The Holland New Voices Playwright Award." Earlier incarnations of SUNDOGS have been recognized as a finalist for both the O'Neill Conference and the Princess Grace Award.
Photos: AWE(film)